The Careca Group was founded in Italy in 1993 as Manufacturer and Distributor of innovative solutions within the Information Technology environment, with a particular focus on very specific markets, so as to provide professionalism and high performances joint to quality and environmental consciousness. The Group is formed by 5 different stock companies performing in 3 Countries distributed in two continents.

Hamlet is a brand leader manufacturing Telecommunication and Networking solutions. Distributed in Italy since 1995, Hamlet products feature an extremely advanced technology and reliability. Its main financial partners have always been among the major national players and it can boast the best distribution both direct and not.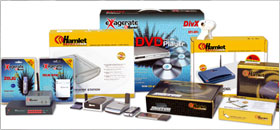 Founded in 2002 by a group of experienced professionals from the IT industry, E4 Computer Engineering specialises in the production of high performance Server and Workstations both for top level professional use and for small and large businesses, as well as academic and educational. E4 solutions focus on the four aspects of Specialised Workstations, Server, Multiprocessor Servers for industrial solutions, HPC/HA clusters and PC systems for dedicated office use.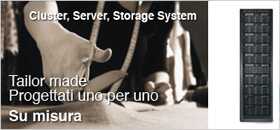 Exagerate is Hamlet International Ltd's answer to the ever growing demand for IT accessories in the consumer electronics environment. Exagerate complements the traditional Hamlet's range for Telecommunications' and Networking devices, by offering a wide range of Notebook's accessories suitable both for work and your free time.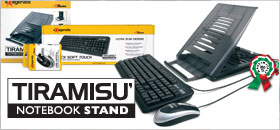 Carecaled is the division of the Careca Group which deals with research, development and distribution of innovative, sustainable, LED lighting products, with a great attention to energy saving. Particularly sensitive to environmental issues, with Carecaled, Careca group intends to contribute intelligently to use the latest LED technology to improve the quality of life, ensure the protection of the environment and simultaneously optimize investments.